Looking for a
Gear Quote?
We have a simple quote form that will get you a fast response and the best price
Our Story
We started humble, we stayed humble, and we are deeply invested in our community.
Lightbulb Rentals is an equipment rental house that caters to small-to-medium size shoots in New York and Pennsylvania by teaching, building, and encouraging a community of independent filmmakers from diverse backgrounds. We're big supporters of offering equitable opportunities to women, LGBT, and marginalized community members, and helping get passion projects off the ground.
Adam and David started Lightbulb in early 2016. They saw an overwhelming demand for hardware, paired with a lack of opportunities for young filmmakers to access clean, well-maintained equipment in NYC. Lightbulb started out in a mini-storage in Williamsburg, not far from our current NYC warehouse. We have kept our commitments to only send out equipment we're proud of.
Since then, we have built the company up to offer over 17,000 rental items that comprise 38,000 barcodes. Our system is completely paperless and eco-friendly, which is great for producers trying to keep track of a busy shoot schedule and a lot of paperwork.
Our Team
We work with the best, and we love what we do!
Andres Spillari
COMMUNITY ENGAGEMENT MANAGER
Tyler Foltz
JR TECHNICIAN,
BIG RAY OF SUNSHINE
Barry Rathbun
Rental Manager
& Lego enthusiast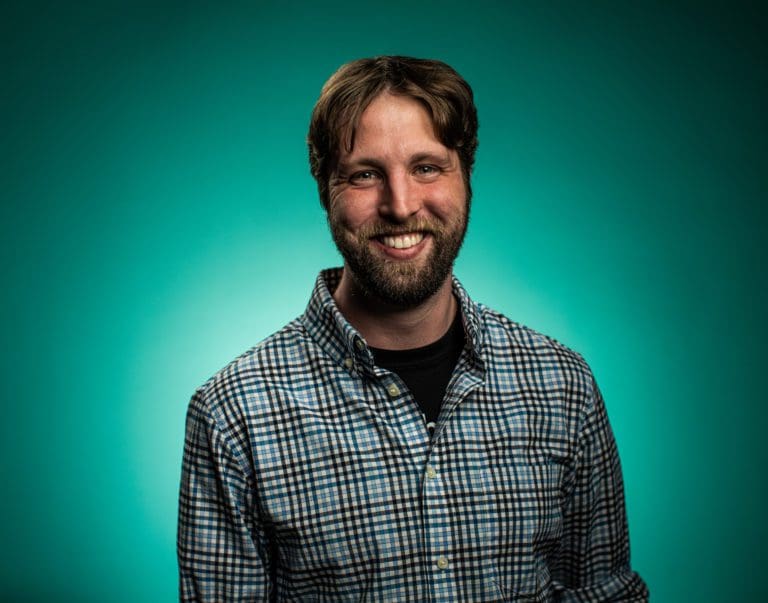 David Finn
Warehouse Manager
Co-Founder of LBR
Dom Zappalla
SR TECHNICIAN
& AUDIO WIZARD
Dale
TENNIS BALL WRANGLER
& STUDIO TOUR GUIDE
Our Team Values
We're clear about what we stand for and how we're moving forward. 
Only the best will do

Our team's standards of excellence are incredibly high for an equipment rental house. We keep track of every customer's rental with individual care (even at scale) and proudly declare our performance accuracy on the front page of our website. Our team takes execution perfection above and beyond our competitors. If we make a mistake, we also take it seriously. Errors happen so rarely that they almost always mean team meetings to figure out how we can improve our process, and make sure that same error never happens again.

We'll meet you at your level

Great customer communication is a balance of mutual respect and meeting expectations.

If you're a student, we'll support you to make sure you're confident in using the hardware and aren't missing necessary items on your order.

If you're an experienced DP, we'll have a different conversation and talk photometrics and work with your department heads to make sure your order is exactly what you need.

Your experience with our rentals team always will be tailored to fit your needs, how you communicate, and your timeline.

Efficiency should be Comfortable

We like to say that "We use computers to help automate simple actions faster, which gives our humans time to make complex decisions more easily" By automating our processes and having computers handle basic processes like data entry quickly and accurately, that gives our staff so much more time to handle complex concepts that cannot be automated. (Like creating excellent customer interactions!)

Our priority in creating efficiency is never to squeeze more output from our staff, rather it's to separate the tasks that waste our team's time from the tasks that our humans really need to focus on. Less process noise always yields a better work environment for our team.
Embrace Technology

We enjoy using technology to make our customer rental experience smoother and more flexible, while also making our team more accurate and efficient. We are pushing the technology boundaries in every aspect of our company; from dynamic paperwork, 100% paperless rentals, to using multi-state barcode technology in inventory management. We'll keep pushing our industry forward with new processes and finding better ways of getting the job done.

Teams are people first

We think about our team members as partners for the long term. Investing in our team and supporting them are monumental priorities. Our Core Team strength always takes priority; above customers and above accounting. We see our team members as humans who have families, emotions, need to take vacations, and have last-minute doctor's appointments. We invest in seeing our team grow by offering flexibility and equitable support at an individual level.

Make an impact

Investing in our community reaffirms our relationships with our customers. It creates trust, loyalty, and good will.

We have built Lightbulb Rentals with profits from our customers, and it should not be a one-way transaction. Our team invests back into passion art projects, community activism, creating individual access to resources for underprivileged areas, and making strides to improve the arts community.

We lift our community from below

We know that if we want to reach better customers, part of our responsibility is to help *make* better customers. Teaching film-related skills, team leadership, equipment skills, networking events, and more are part of our commitment to educating the film community. We do our best to keep events free or low-cost to make them accessible to the *entire* community.
Work with us
Our team is growing by the day
If you're interested in joining our tech-forward, fast-paced, growing company, we'd love to meet you!  Explore our available job posts below: